Posts tagged
tips to choose gadren tools

_____________________________________________________________________________________________________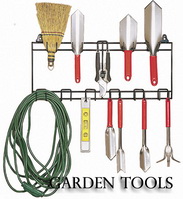 Hi guys!
In this post I'm going to share with you some tips on gardening tools and what you need to know when choosing them.
Firstly, I personally believe that the saying "a craftsman is only as good as his tools" is also true for a gardener.
Just imagine creating your beautiful flower garden, or any other kind of garden, without the tools you used. A garden can be done without tools, but it would probably be a messy job. There is a very common behavior people everywhere exhibit concerning the use of gardening tools. People have a habit of using the wrong tool for the job they are doing.