3 Useful And Recommended Tips For Beautiful Garden
_____________________________________________________________________________________________________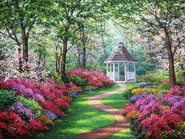 Hi guys,
In this post I will share with you some tips that can be very useful for anyone who want to make his own beautiful garden easily.
Firstly, you should enjoy planting your own garden but definitely not find it stressful. That is why we will be looking at some tips to make things much easier for you and eliminate as much stress as possible from what should be a really enjoyable pastime.
The basic necessity of air for plants is often forgotten when looking at what plants really need. There's lots of air in the atmosphere anyway so we don't need to care about this, right? Well, not exactly.
Plants need to breathe through their roots as much as their foliage, which means that soil shouldn't be waterlogged mainly because it will mean that the roots can't extract the underground oxygen and will end up rotting.
Ensuring the soil doesn't get compacted is a good way of avoiding this situation. In other words, if it's wet, avoid walking on it or digging in it.
If the soil is looser it will contain more oxygen. A good level of underground oxygen can be achieved by adding some organic matter, such as dense clay soil.
Additionally, it is very important that you will not keep your plants too close together, especially if they're susceptible to mildew or other such diseases, and you need to ensure your garden has good draining.
Plants must have light, as obvious as that sounds. Some plants might need more light than others plants, but they all need some. For example, growing mushrooms inside a shed is possible as they only need a small amount of light, whereas daisies need a lot of sunshine.
What you can plant and where it can be planted all boils down to the angles of sunlight and the amount of light in the backyard.
Because light is what helps plants to create their energy they need all of their leaves to be exposed to sunlight throughout the entire day at different angles. So it is very important that you will get the right types of plants in accordance with the lighting conditions in your yard, which is a fairly easy task as almost all of them have labels on.
Due to the size of some fruit plants and the care they may need, planting fruits might be a bit more complicated for your garden. For example, growing pineapples can be really difficult.
However, there is certainly a lot more to pick from depending on what you like. If space isn't an issue you could go for fruits like apple trees, apricot trees, peach trees or cherry trees.
Or, you can decide on vine fruits such as grapes and kiwis, shrub fruits like raspberries and blackberries or fruits that grow on the ground such as melons and strawberries.
Taking into consideration how long a fruit plant will take to yield its produce is really important. Fruit trees can take many years to produce any fruit, but once they do they'll continue to do it for many years, whereas melons are ready to harvest in the same year as they're annuals.
Creating a beautiful garden at home is well worth the effort required to do it.
Gardening meant to be a hobby and not a chore, so take a breath and remember this when you are making your own beautiful garden.
I hope that these tips on how to build your own beautiful garden were helpful for, all the best!
Guides That May Be Useful For You:
No comments yet.
No trackbacks yet.

about 2 years ago - No comments
_____________________________________________________________________________________________________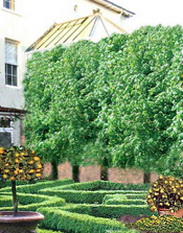 Good morning everyone!
Today I want to share with you some gardening tips that can help you to get the best from your garden. Some of these tips are safety tips and some other are professional tips, however both of them can be helpful for any gardener.
I guess that you have seen those professional and beautiful gardens at huge estates that are open to the general public. The impressive way the flowers are planted, and the sheer variety of them can at many times be really breathtaking.
So it's no wonder that many people wish to try and get a bit of that beauty in their own gardens. You can come up with an amazing garden design with a bit of patience and know how.
In case you're feeling very ambitious you can make several gardens around your home. Certain types of plants do better in the shade, so if you have a shaded area at your backyard that's really great. You can give yourself lots of enjoyment since there are so many possibilities.
There is nothing else like the beauty of flowers derived from bulbs. Perhaps you already know that and have seen the masses of beautiful daffodils, tulips and other various bulb flowers. The amount of bulbs which are readily available to buy has exploded thanks to the internet these days.
However, I would advise you to do some research before you buy anything online as you will need to make sure the site you buy from is well trusted.
You can also buy from a local shop and it certainly has advantages, as you can take a close look at the bulbs before purchasing them. You need to ensure that the bulbs you buy are healthy, so they should be firm. When you are looking at the bulbs don't go for any that have damage, like little cuts.
What about herb garden? Have you ever visited a garden that has herbs in it? The aroma from the herbs can be mesmerizing, and it really fills the air with the sweetest natural scent. Unfortunately we do not see, or smell, enough herb gardens when we are out.
Setting up a herb garden at your backyard isn't a difficult task, so maybe you should consider it. These kind of gardens are able to grow in the proper conditions, and you will find that they can grow like weeds can.
I definitely recommend choosing the herbs carefully as you don't want any herbs that smell bad. For example, if you get sage or mint you'll notice that they smell nice, especially in the early evening. Overlooking herb garden is not good as lots of people seem to do this.
When there is a good weather we tend to do lots of work outside in our garden. That means it is very important to be careful about too much exposure to the sun. Be familiar and understand the dangerous of skin damage and sunburn.
The neck, face, arms and hands can show a burden of all the work you do over the years so try to wear a colorful hat that's nice and light. In addition to this, sunscreen should be worn on your arms and face every time you go outside to your garden to protect yourself. Since I am concerned about safety, I also wear gloves, and they also provide protection from the sun.
Gardening is really a wonderful way to use a weekend if the weather outside is nice. However make sure you understand these safety tips to ensure you don't hurt yourself.
I hope that these gardening tips will be helpful for you and for your garden, have a great day!
Recommended Gardening Guides:

about 2 years ago - No comments
_____________________________________________________________________________________________________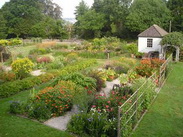 Hi everyone
In this post I want to share with you my own thoughts about gardening and how you can benefit from it.
Today many people are interested in building their own beautiful garden at home and for those of you that enjoy gardening each and every year, adding one outside of your home will contribute to its overall beauty.
Gardening is fun for everybody, young or old, experienced or not, because it allows anyone to create something beautiful with his or her own hands. The sky is literally the limit as to what you can plant and grow in your garden depending upon your own desires and personality. Before you begin gardening, let's take a look at what is available for you that can grow.
As times have changed, the thoughts surrounding a contemporary garden have evolved and do not follow the strict codes that were once seen in Japanese or English gardens. Of course, you still have to pay attention to what your plants and flowers require, but the design is really up to you, and may be altered to suit your environment. Even though they are limited on space, many people living in the city have created gardens. If you live in a city or in a condo, for example, you can build a terrace of patio garden.
Traditional gardens are usually the source of inspiration for contemporary gardens. If you like unusual, and beautiful, a butterfly garden is the perfect way to begin your gardening this year. The goal is to plant certain plants that will attract butterflies from neighboring areas that are quite a sight to see. To ensure that it is a success, the plants that you grow must excrete certain nectar that will attract the butterflies to them. Your garden should also be sheltered from wind and exposed to as much sunlight as possible.
Doing this will allow you to experiment with a variety of colors in your flower garden that are not only fragrant but also extremely attractive. Your garden will actually be magical with stellar colors in your flowers and butterflies that will visit each and every day.
Cottage gardens are like traditional European gardens, however cottage gardens are less formal and less structured. Herbs that can be eaten, as well as vegetables, are included in a cottage garden, and cottage gardens are usually more practical. In contrast to the English Country style gardens, cottage gardens are modeled after the type of gardens that English peasants largely relied on for their own food supply.
That's why they include quite a few edibles, along with wildflowers and some other decorative plants and flowers. There is plenty of elbow room when you are deciding on the size and structure of the garden, since regular cottage gardens are informal.
What you want to grow and where you want to grow it plays a huge part in the many forms of gardening, as we've seen. You can have a rugged and natural rock garden, a formal European style garden or to make your own hybrid style. Regardless of what you go for, you should do some research online to find out the ultimate conditions for the plants and flowers to survive.
These are my thoughts about gardening and I hope that they will help you.
In case you are interested in building your own organic garden at home then take a look at the links below and learn about two of our most recommended gardening guides that will help you to make your own garden easily.
Have a great day everyone!
Recommended Resources:
Aquaponics 4 You Review
Food 4 Wealth Review